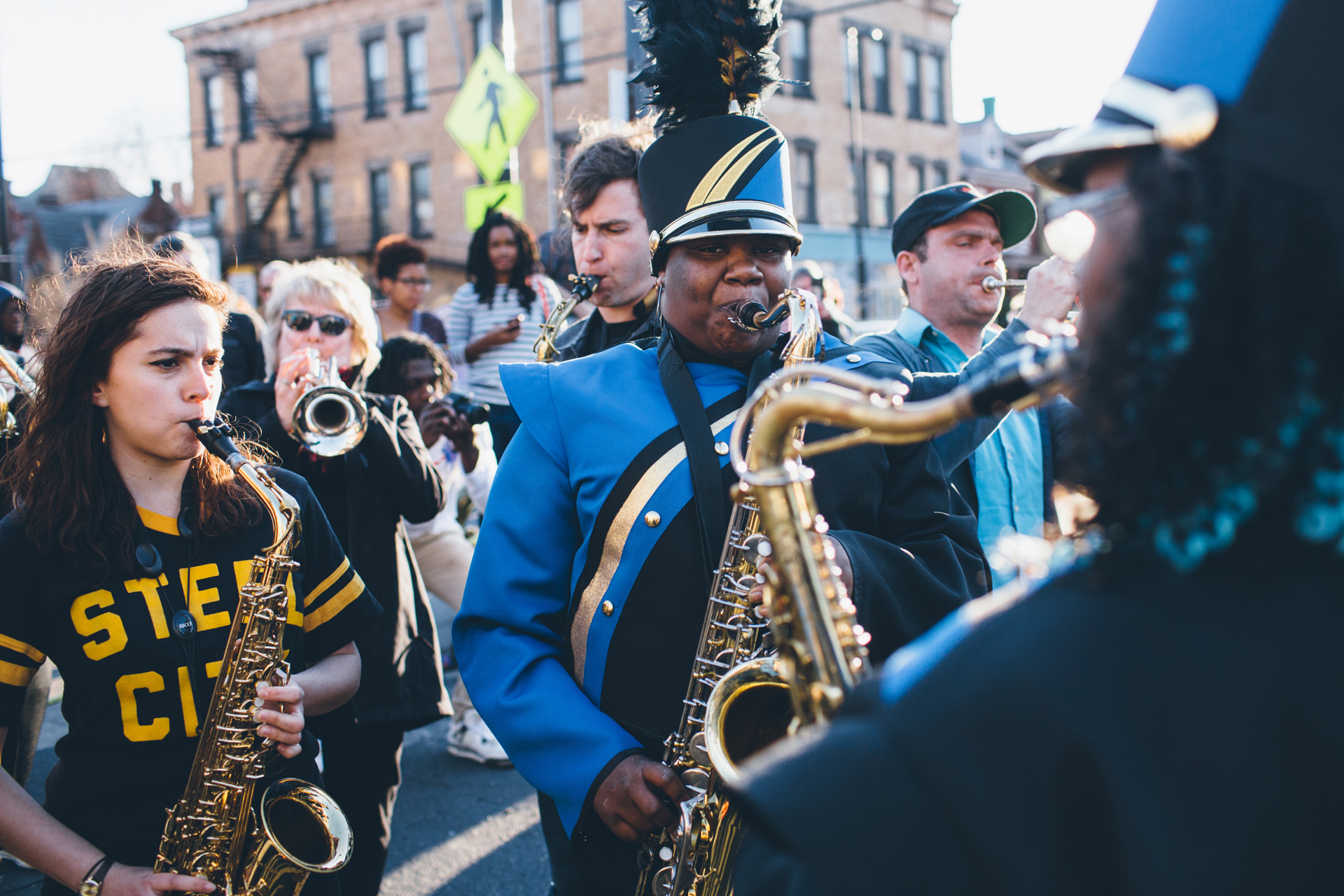 Grand Ideas
Demonstrating how a good idea and a little support can go a long way.
Celebrating a most beloved food with music, poems, and community
Spak Brothers Pizza, April 2016

photo: Ben Filio
How much is $1,000 worth?
Grand Ideas were those thoughts that kept people up at night. The ones that could become something amazing but needed a little support to get started. The Sprout Fund thought those ideas were worth something, so we asked the community, "What's your Grand Idea? How would you use $1,000 for an innovative community project?"
The $1,000 grants were smaller versions of Seed Awards, supporting individuals and organizations in the Pittsburgh area with innovative approaches to community projects and civic engagement. This micro grant support promoted innovation at the grassroots, taking chances on people and ideas that were most relevant at that point in time. The projects moved fast, requiring the activities to be implemented within approximately a year of receiving the grant support. The quick decisionmaking and funding disbursement process helped to set Sprout's funding apart from the more strategic, long-term support of more traditional funders and often helped project leaders pilot or test out an idea before bringing it to scale.
While the first round of what would later become known as "Grand Ideas" took place at the end of 2012 as the conclusion of the year-long Social Innovation Exchange, the approach was at play since Sprout's early years, with aspects of the $1,000 innovation grant concept demonstrated in several other programs in the Sprout funding portfolio. Despite their modest scale, many of these projects were staff favorites that truly left an impact on the communities they served due to their memorable approaches to addressing everyday issues.
Program In Brief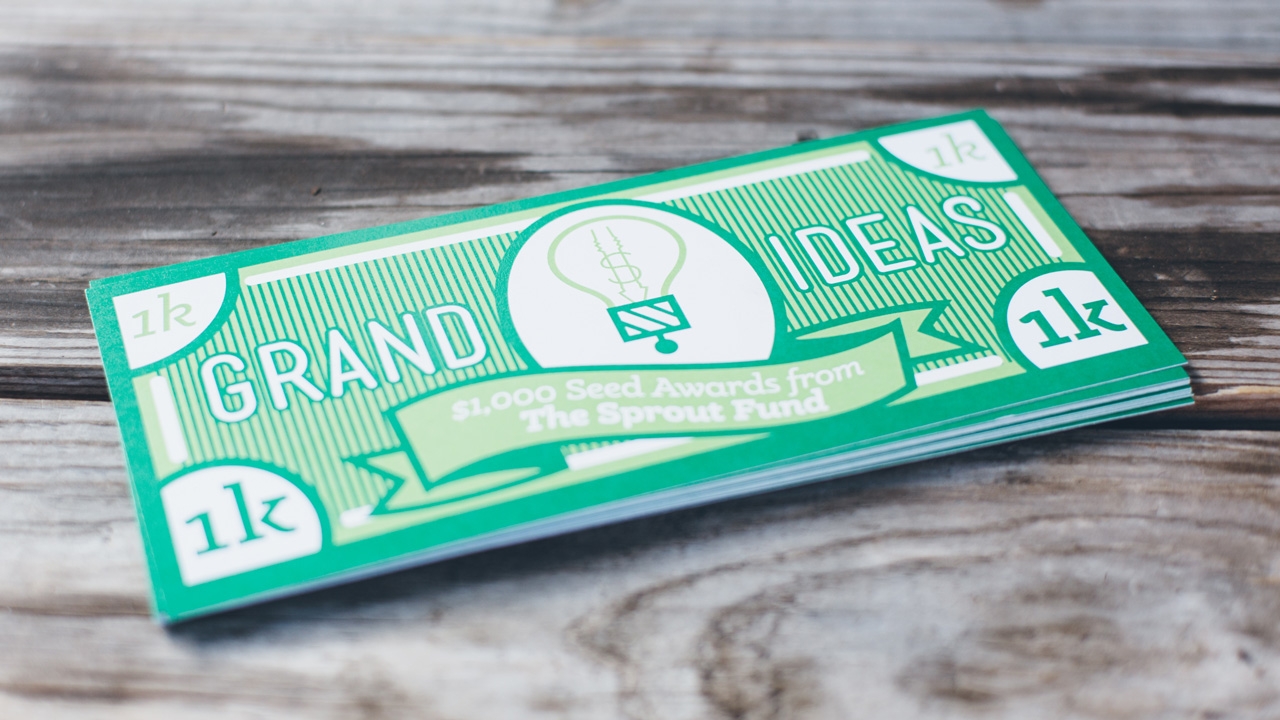 What Can You Do with $1,000?
Dozens of Sprout projects demonstrate their creativity and ingenious use of just a little bit of support in this promotional video encouraging applications for Grand Ideas.
Watch the video timer 1 minute
Programmatic Activities
With such a large programmatic emphasis on fostering connections, Sprout worked to create a sense of community between prospective applicants, funded project managers, and staff through networking events, project showcases, and applicant support opportunities.
Happy Hour Showcases
Prospective applicants were invited to happy hours to learn more about the funding opportunity and hear about past Grand Ideas projects from the project managers themselves.
Community Event Tabling
Community members planted tiny container herb gardens as they talked with Sprout staff about the funding opportunity, taking home instructions for how to care for their new plants and also how to apply for a grant.
Working Breakfasts
Applicants were encouraged to share their ideas for the Grand Ideas funding opportunity, ask questions about the application process, and receive staff feedback on funding application drafts over breakfast.
Acknowledgements
Thank you to all those who made this program possible!
Staff
Cathy Lewis Long

2001-2002

Matt Hannigan

2001-2004

Mac Howison

2004-2016

Sandra Hartkopf

2012-2014

Diana Avart

2015-2016